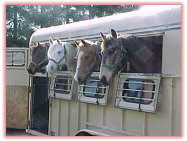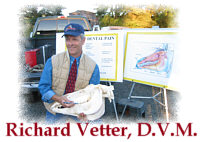 Dr. Vetter graduated from WSU College of Veterinary Medicine in 1975.

He practiced in a mixed practice in Montesano, WA for several years; then moved to Bend, OR until the mid 80's, owning a largeanimal/
predominately equine practice.

He moved with his family to Chehalis, WA where he worked with the WSDA as an Area State Veterinarian and with the US Equestrian Federation. Since 1986, he has also had a large animal/equine mobile veterinary practice.

He began directing his interests and continuing education opportunities toward the specialty of Veterinary Equine Dentistry in 1996. Over the years, he has taken advantage of opportunities to study from international leaders in the field of Advanced Equine Dentistry and continues to do so.

Dr. Vetter has been tested and accredited by the International Assoc. of Equine Dentistry, which is a formal testing/peer review of knowledge and technique. Requirements include hands on mentoring, review of documented cases and continuing education. He now mentors and trains other veterinarians interested in attaining IAED certification and/or achieving higher levels of expertise in equine dentistry.

Dr. Vetter's continuing education and affiliation interests include:
International Association of Equine Dentistry: yearly continuing education meetings (CE) and hands on lab training and testing.
American Assoc of Equine Practitioners (AAEP): yearly CE and lab training.
American Veterinary Dental Society (AVDS): yearly meetings.
American Veterinary Medical Association- Washington and Oregon Veterinary Medical Associations: (CE)
Minnesota Equine Dental Symposiums:
Meds II: Advanced Periodontics, Endodontics, Orthodontics
Meds III: Advanced Equine Oral Surgery

Licensed in Washington and Oregon, he is available to other states by arrangement.
Dr. Dick Vetter is owned by several horses himself, and is a pleasure rider when the time permits. His trusty assistant (and riding partner) on and off the job is his wife of many years, Kathy.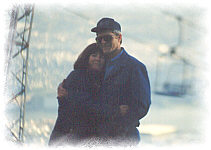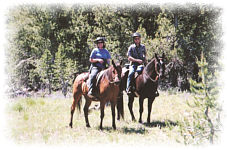 Photographs Courtesy of
PHOTOS FOR FUN Donna Shilley, Monroe, Wa.
Paul Gjelten, Chehalis, Wa.
Lori Lennox, Elma, Wa.



Introduction, Mobile Clinic, Miniature Horse, Age/Needs, Examination, Periodontics

Restorations, Equipment, FAQ, Dental Costs, Dental Problems, Teaching Clinics

Richard Vetter, D.V.M., Case Histories, Testimonials, Photo Gallery, Links of Interest, Contact Us

Home


Performance Equine Dentistry
Office: 360-829-0500, Cell: 360-508-0083, Fax: 360-829-0502
Email: vetent@centurytel.net
Copyright © 2007 Performance Equine Dentistry, Inc. P.S. All Rights Reserved.